BREAKING NEWS FROM PARIS: Gunfire, explosions as police corner Paris attackers
2 suspects said to be killed, 7 others arrested in ongoing northern Paris raid to capture mastermind of bloody attacks; 5 policemen wounded.
PARIS – The sounds of gunshots reverberated through the morning air on Wednesday and least two were reported dead in the Paris neighborhood of Saint-Denis as French police cornered several suspects involved in a series of coordinated attacks on the capital that killed at least 129.
A massive investigation and ensuing manhunt began in the aftermath of the attack on Friday and continued throughout the weekend in an attempt to pin down the planners and logistical organizers of the bloodiest attack in France since WWII.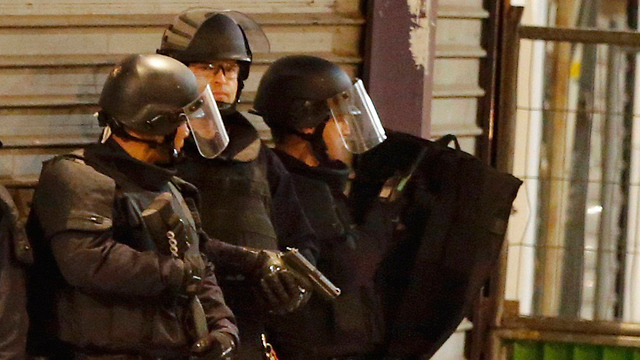 Police at the scene of the raid in northern Paris. (Photo: Reuters)
French media claimed that the target of the apartment raid that lasted some seven hours was the suspected mastermind of the Paris attacks, Abdelhamid Abaaoud, previously believed to be located in Syria.
Additionally, one of the nine attackers who managed to escape security forces was believed to
FOR ENTIRE ARTICLE CLICK LINK
Click here for the Top 12 Moments in Jewish History...LET THE ADVENTURE BEGIN!

»
Comments